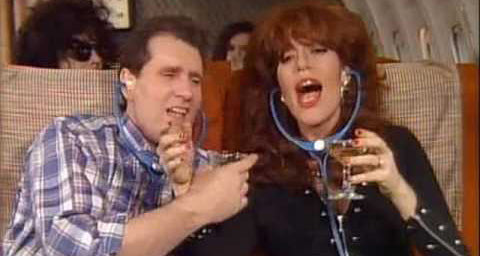 Frankly, Christmas is still about a month away, but recently Married With Children fans got a great present. Hulu announced that they will have EVERY episode of Married with Children available to fans.  I know you all have opinions on this (put them in the comments below), but here are the top 10 episodes of Married with Children to get you to start binge watching:  1. Rites of PassageAl takes Bud to the Nudie Bar when he becomes 18 and the classic Bundy ballad is coined: "Where you can't touch a breast, but you can cave in a chest,...
A misleading article titled 
Remembering Harold Sylvester's "Griff" on Married with Children 
was recently posted on TVOverMind.com. This caused me to pause for a second and think about one of the most under-rated characters on Married with Children. 
Nearly 30 years after Married with Children, Katey Sagal published a memoir about her life and there is lots of info on her time on our favorite show. Peggy Bundy apparently had a pretty different life compared to Katey Sagal, who had lots of sex where Peg got zero sex from Al! Sagal in her memoir wrote about a lengthy addiction to drugs, alcohol and crazy sex before she got offered her first acting gig on the Mary Show starring Mary Tyler Moore in 1986. It was a short acting gig, but led to her playing Peg Bundy in Married...
Marriage is built on trust, love and honesty...and no one was more honest with each other than Al and Peg Bundy! Their back and forth banter not only was funny, but was the foundation of their fictional marriage and the show Married with Children.  With that I am happy to share some of Peg and Al's Bundy's best back and forth quotes:  Peg: Ah Honey, why don't you just stay home and bowl me over?Al: But Peg, I prefer a place where my balls are returned properly.Peg: Hi Honey, did you miss me? Al: With every bullet so far!Al: Peg,...
  In the episode It's A Bundyful Life, we get perhaps one of the best renditions of "The Night Before Christmas" ever. Watch the video below! This episode is unique in that it is one of the few times the Bundys actually have money and Al is planning to get his family gifts, but of course, he fails in Bundy fashion. Plans go awry as Al can't get to the bank in time as a slew of slow customers slow him down and he can't get the money to buy gifts for his family. He starts a kid watching business...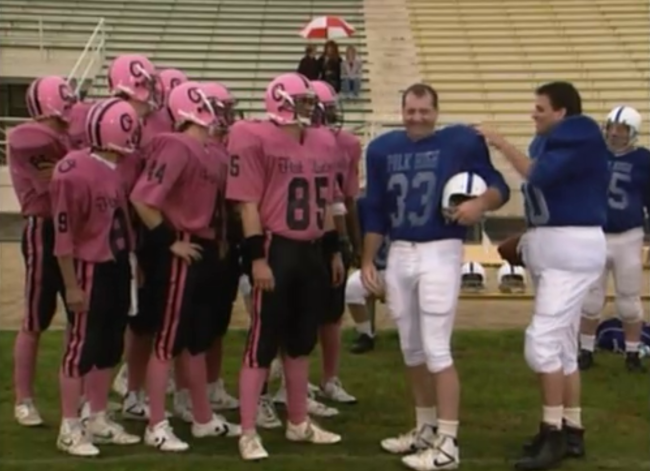 When most people look back at their lives, many consider getting married to be one of their greatest moments.  Since Al Bundy married Peg, we all know that is not his. Clearly, scoring 4 TD's in the state championship game for the Polk High Panthers is the moment that he will cherish as his best.  But what happens when someone challenges his legacy? Al fights back Bundy style and then epically fails in a way that only Al can do. After one of Al's Polk High teammates, Skippy, dies, Al mourns his loss at a funeral held in a sports...